Kay's family – the Yates family – has farmed in the heart of rural Derbyshire for generations.
Over the years the animals have changed, from Dairy and Beef Cows to the current sheep farming operation.
Shire Horses have also been in the family for over 80 years with Kay's Grandfather Tom Yates, starting the renowned Cowerslane stable.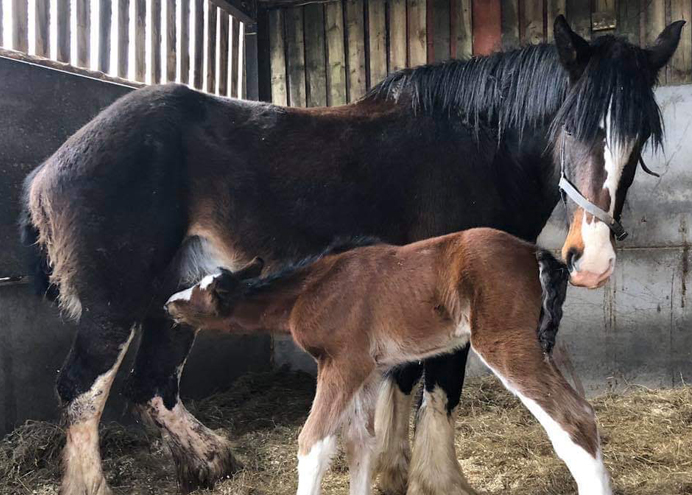 OUR SHIRE HORSES
Kay's dad Jim has been involved in breeding Shire horses all his life. He showed his first
horse aged 12 at Ashover Show, and ploughed with his first pair aged 14 at Brailsford and
West Hallam ploughing matches. In 1965, Jim Yates Shires was born.
Having missed qualifying for Horse of the Year Show just 5 times since 1972 (one time
was because Jim's dad was a judge and the other was because Jim himself was judging!),
the whole family come together to show these beautiful animals every season.
We normally have around ten to fifteen Shire horses here at Croots, you can enjoy seeing
them grazing in the fields as you drive up to the Farm Shop. Jim's home bred horses always
have the well known 'Cowerslane' prefix, and we have on average 2 to 3 new foals each year.


RARE BREEDS SURVIVAL TRUST
The conservation status of the Shire horse is listed by the Rare Breeds Survival Trust as "at risk" with fewer than 1500 estimated to be left worldwide,
so the Yates family are doing their bit to preserve this magnificent breed.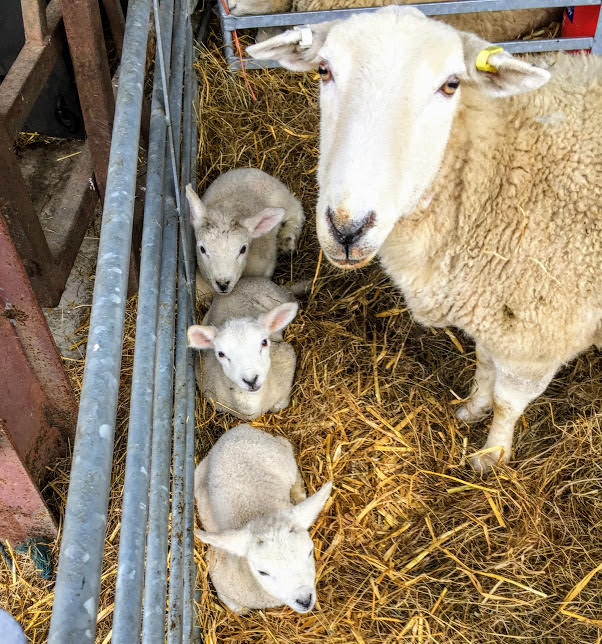 Kay has been involved in farming all her life. Jim, Kay's Dad has been sheep farming since 1997 when he stopped milking cows. It was in 2013 that Steve and Kay started having their own ewes.
"We started off with Mules and some Texels and then four years ago introduced some 'Easy Care' ewes into the flock after a recommendation from a friend of ours." says Kay. "The latter are a bit controversial in our family as they are definitely easier to look after (hence the name) and we don't have to shear them, but the downside is that they leave all their wool around the fields which Dad doesn't like!"
Croots is now home to 70 ewes who have around 120-130 lambs a year. In addition Kay's Dad still farms his own sheep and supplies the Croots Butchery with lambs. They are all lambed inside the shed and the polytunnels around April time. Even though it's hard work, Kay and the family love lambing time and now their children get involved too! Both Nicole and Jamie have lambed some ewes by themselves and they help with all the feeding time and taking the
lambs out to the fields too.