CROOTS FARM SHOP BUTCHERY
We passionately believe that only the best will do, so, as well as rearing our own lamb, we work closely with local farmers and producers,
whose standards match our own, to bring you high quality traceable grass fed beef, free range pork & poultry.
Here's what you can expect to see on our Butchery Counter at Croots Farm Shop:
3 for £13 across a range of products, our award-winning sausages & Croots dry cured bacon, succulent sirloin steaks, Croots home produced lamb,
pork chops, joints & roasting joints, a selection of meatballs in sauces, ready to cook dishes, stir fries and more.
For specific butchery enquiries please email orders@croots.co.uk.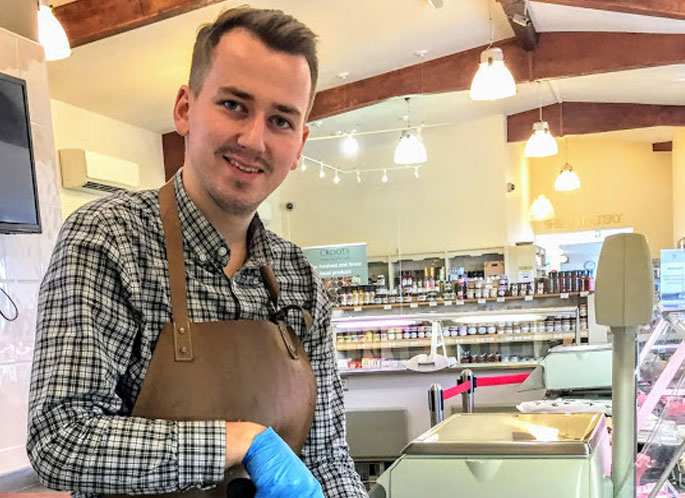 WHAT HAPPENS IN OUR
BUTCHERY
The Butchers hang the meat for a minimum of 21 days, then prepare it all by hand ensuring the perfect cut of meat for you. Our expert team is on hand daily to answer any queries, assist you with requirements, help you choose the right meat for the occasion, and even give cooking tips to ensure our customers get the best flavours from their meat.
All our meat used in the café or in our savoury bakery products are 100% supplied by the Butchery department and therefore they all use the very best ingredients.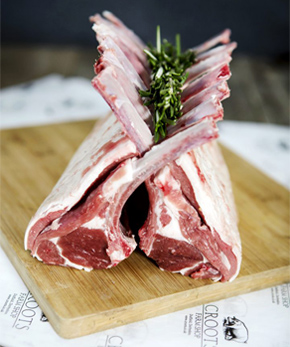 LAMB
We have our own flock of ewes at the farm and they together with Kay's Dad's lambs give us a supply of home produced lamb to the Butchery most of the year. The lamb is all reared outside, grass fed and allowed to mature naturally so tastes really good! We also take lambs to fill any gaps from local farmers nearby.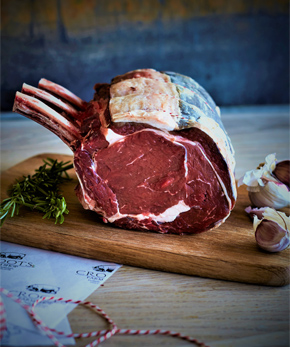 beef
We work closely with local farmer Margaret Heath's from Hazelwood Hall Farm a Derbyshire grass fed beef supplier with a herd of Limousin Cattle just 10 minutes away from us. The Butchers hang the beef for a minimum of 21 days, then prepare all the carcasses by hand to get that perfect joint or steak just for you!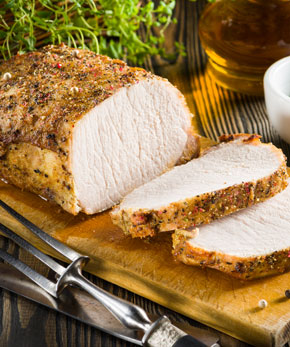 pork
Rob & Alec Mercer from Staffordshire-based Packington Pork have been supplying us for many years. Their pigs are truly free-range. Born and living outdoors for their whole lives, they're reared to the highest welfare standards, with plenty of space to roam, be sociable and wallow in the mud on sunny days.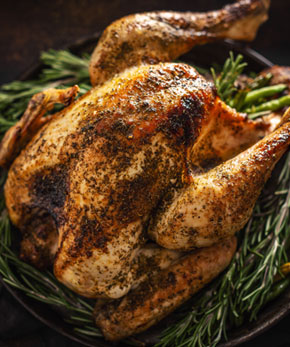 poultry
Our free range chicken also comes from the Packington farms. All their chickens roam free on the farm's pasture and they are recipients of the Good Chicken Award from the group Compassion in World Farming – so they receive the highest standards of care and welfare. Our free range Turkeys are from Staffordshire farmer Robert Scraggs from Dale Bank Farm, the oldest turkey farmers in the UK, also raised to high welfare standards.
ORDER ONLINE TODAY
Shop Butchery