At our deli counter customers can choose from a huge range of local cheeses, as well as some from further afield. Our knowledgeable and friendly Deli team are available to help you find your perfect cheese.
We source the very best British artisan cheeses from local, regional and national suppliers as well as the European greats.
You can always ask for a taste and ask about how to store them, where they are from or which are the best cheese biscuits to go with them.
We also have a tempting range of cooked meats from roast beef, pork and turkey to haslet and ham. These are all supplied from our butchery and cooked in our kitchen onsite.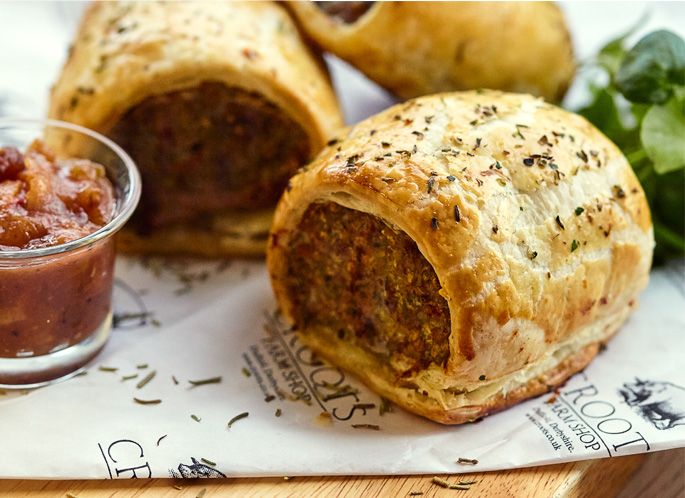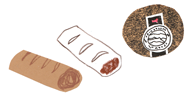 DELICIOUS DELI
We make all our own pies, quiches, sausage rolls, scotch eggs, pasties, ready meals and coleslaw salad. These products can also be made in large volumes for parties and functions. Please speak to a member of staff to find out more. We also have some popular vegetarian options including sausage rolls and scotch eggs.
A tasty selection of olives, pâté and charcuterie are also available from the deli.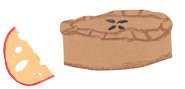 A firm favourite with Croots' customers is our wonderful homemade pie range – which are available both as individual or family size. Steak & Ale, Chicken, Ham & Leek & Lamb & Mint are our best sellers, all made with top quality local and home reared meats from our Butchery and lovingly made by our trio of Bakers -Sue, Claire & Wendy!
We are particularly proud of our homemade pork pie which won a Great Taste Award in 2023 and our steak and ale pie which won a gold award in the 2023 British Pie awards, our lamb and mint pie which won a silver award in 2021 and our Derbyshire Pasty which won bronze in 2022!