Christmas is our favourite time of the year at Croots Farm Shop. We have everything you could possibly need to have your very own homemade Croots Christmas.
We have a huge selection of food for you to pre-order from traditional Christmas turkeys, festive meats such as gammon, pork joints, rib of beef, pigs in blankets,
award winning sausage meat and fresh festive vegetables such as the Christmas classics, brussel sprouts and parsnips. We also have a delicious range of cheeses,
topped pork pies (cranberry is our favourite!), sausage rolls, condiments and everybody's festive favourite, homemade mince pies and Christmas pudding!
CHRISTMAS TREES, WREATHS & DECORATIONS
Our 'Swinging Forest of Enchantment' will be open from Saturday 28th November right up until Christmas Eve (or while trees last).
Choose from a range of freshly cut, local Derbyshire trees for a super special centrepiece in your home this season. We can help with carrying to the car or you can pull up right in front of the barn so you don't need to worry about lifting.
We will have non-drop premium cut Nordmann fir trees ranging in size from 4ft to 7ft, plus some potted trees, a range of wreaths and decorations.
The way we set-up our forest is so that you can walk amongst the firs, as they hang from the ceiling of the barn and you can see exactly how the tree will look when it finds its place in your home.
There will also be a wide selection of decorations in the Farm Shop and locally made Christmas wreaths. If you are elderly or vulnerable, we can deliver to you – the same areas as we deliver to for food – see our home delivery page for more information.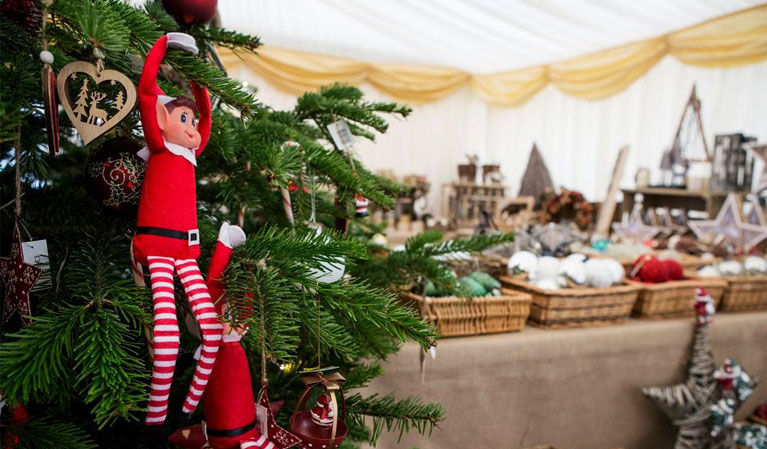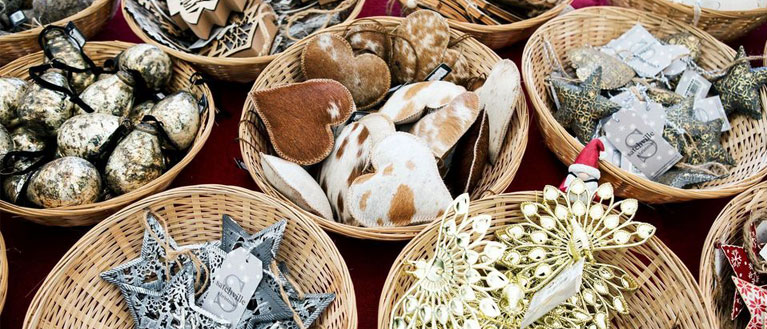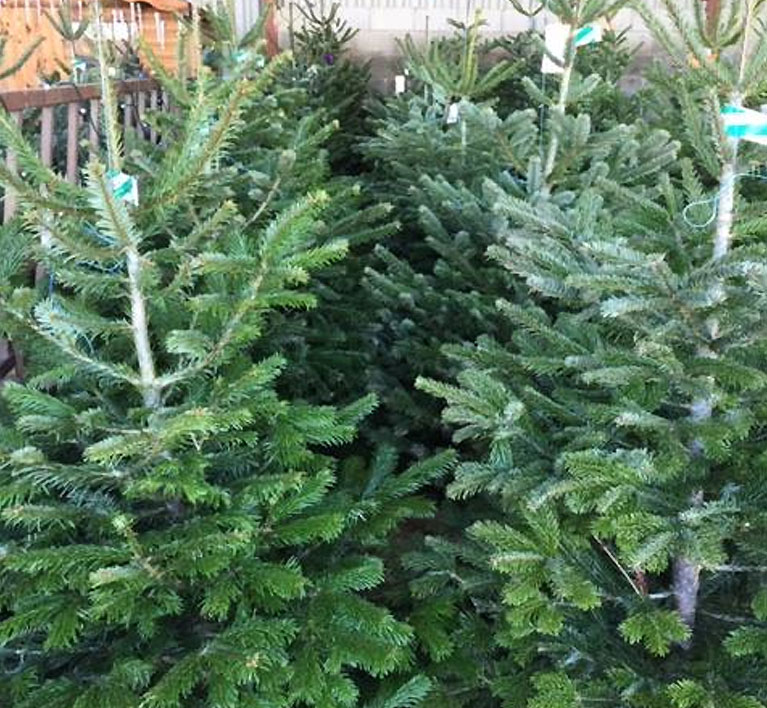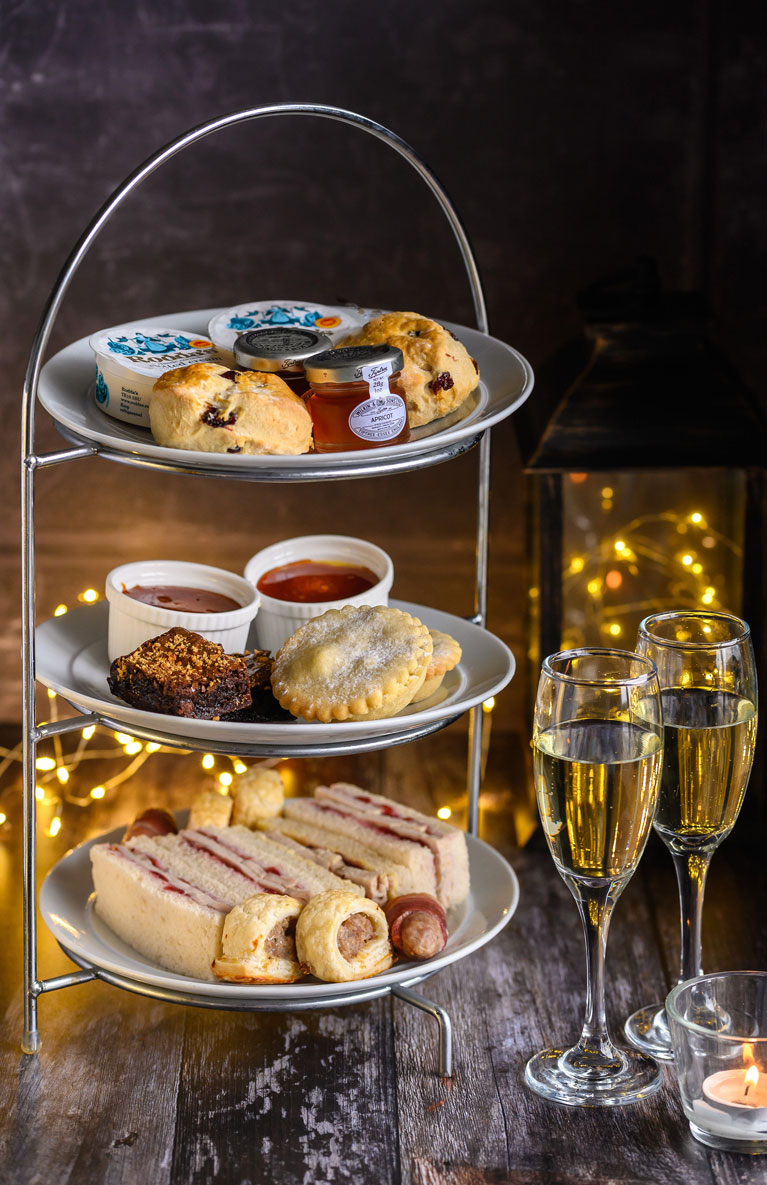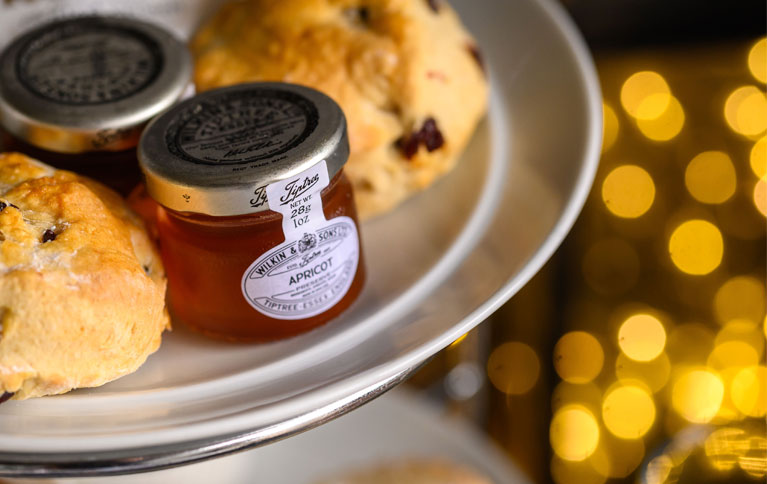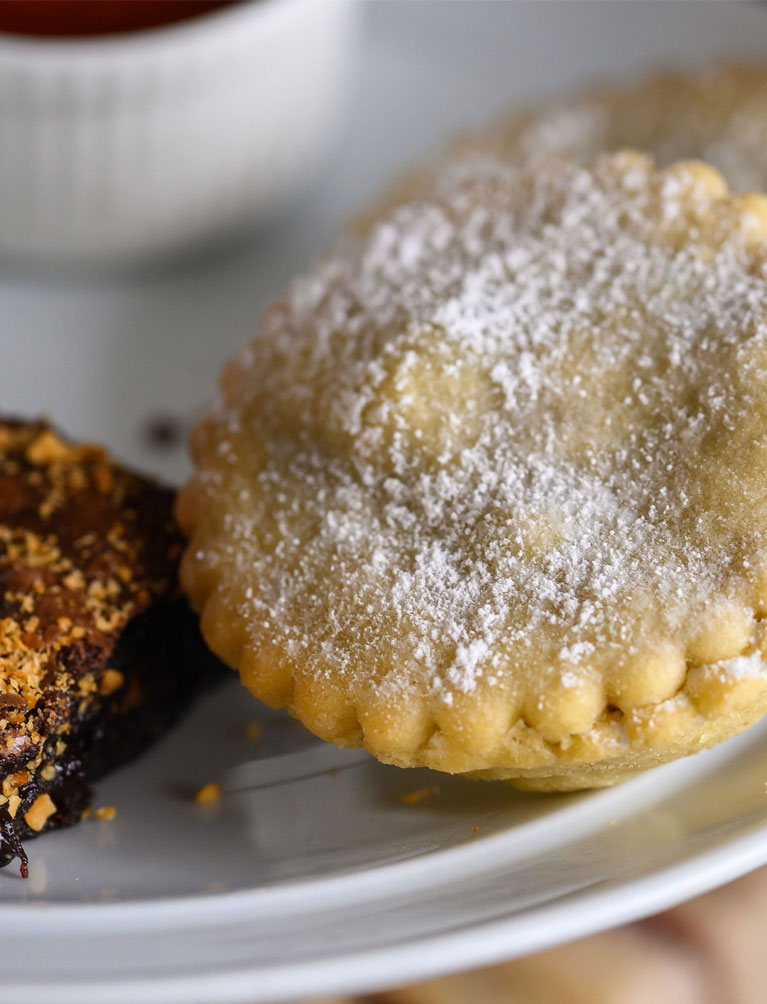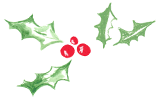 TAKEAWAY FESTIVE
AFTERNOON TEA
£10.95 or 2 for £20
(Adult)
Turkey and cranberry finger sandwich, Pigs in blankets,
Chicken and apricot sausage roll
Cranberry scone, Apricot preserve, clotted cream
Croots festive mince pie, Hazelnut and dark chocolate brownie
To place an order, please email cafe@croots.co.uk, call 01332 843032 extension 2 or click book now. We require 48 hours notice of any booking.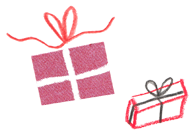 TAKEAWAY CHILDREN'S FESTIVE AFTERNOON TEA
£5.50 per child (under 12's only)
What's included:
Turkey finger sandwich x2, Pigs in blanket x2, Mini sausage rolls x2,
Reindeer chocolate cupcake, Dark and white chocolate snowball
To make a booking, please email cafe@croots.co.uk, call 01332 843032 extension 2
or click book now.
We require 48 hours notice of any booking.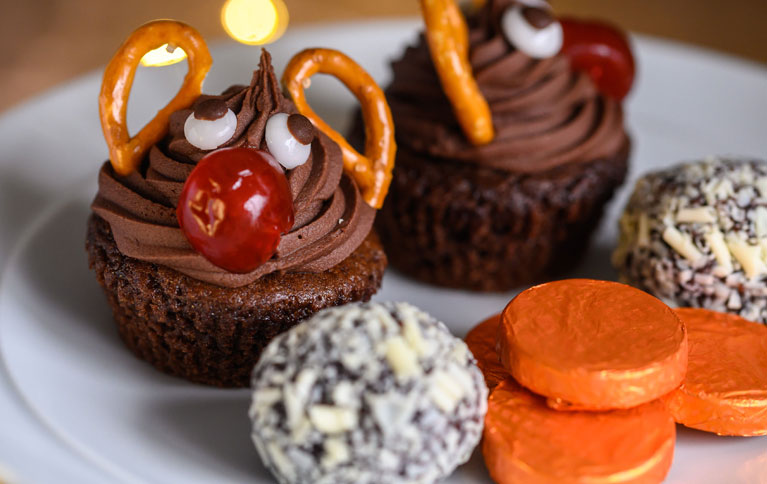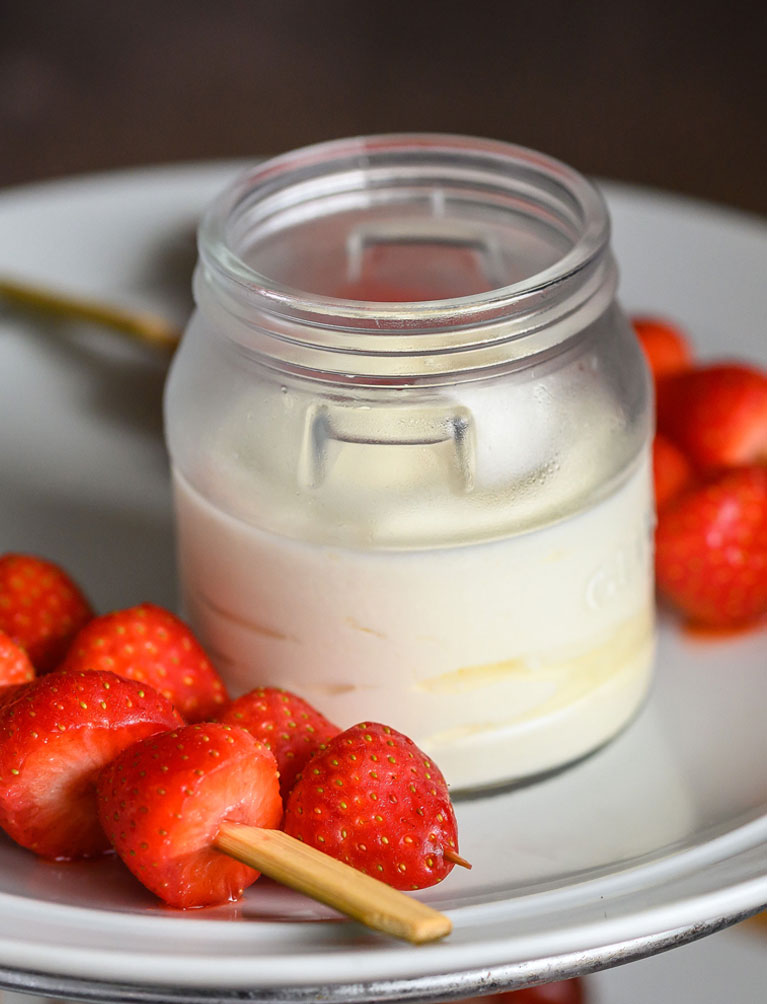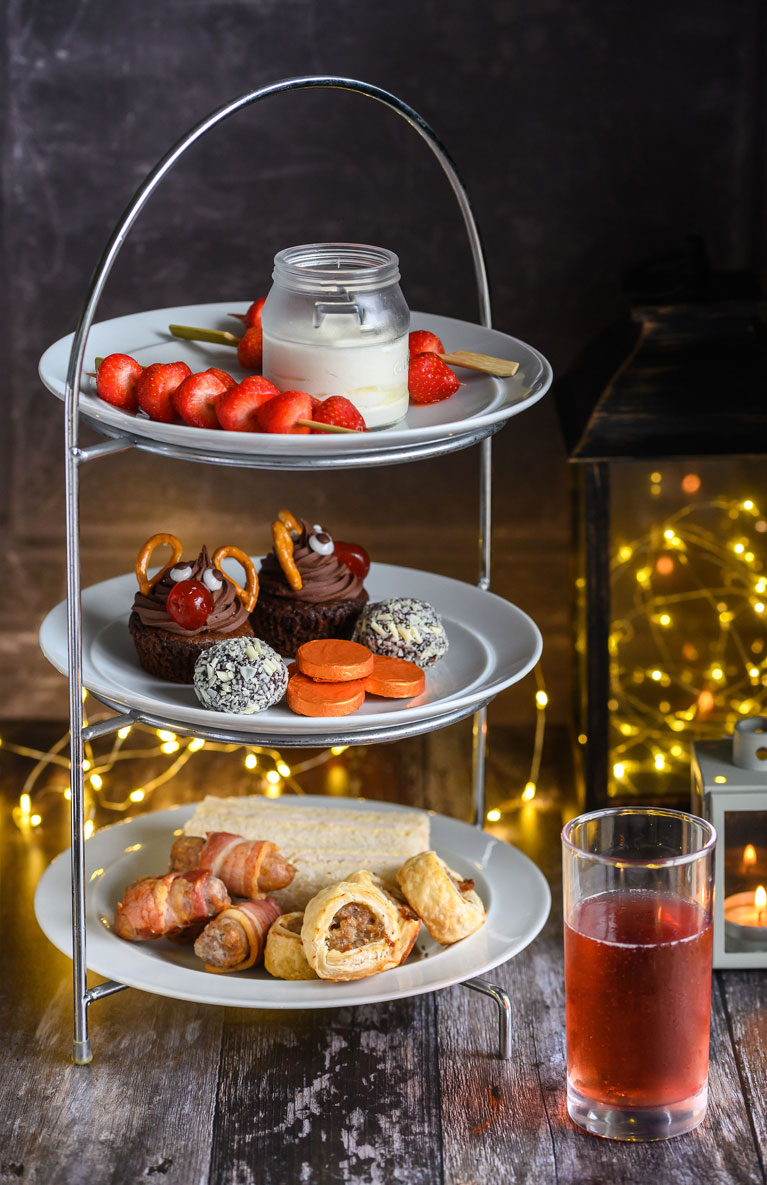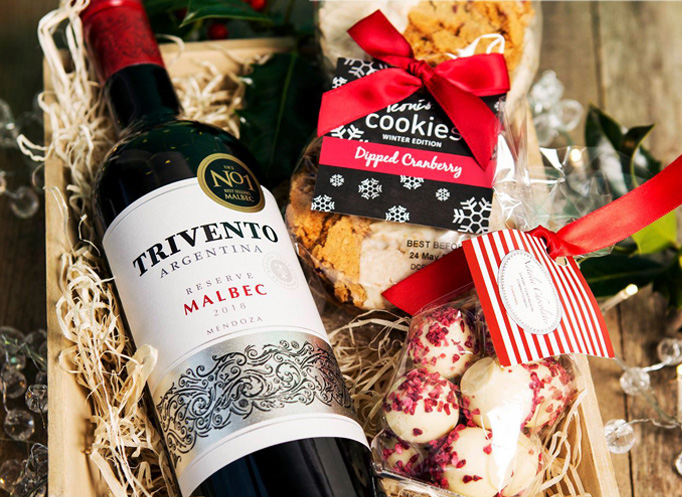 FESTIVE HAMPERS
Hampers are a great way to show people you care and appreciate them. We can create a hamper
for you to your set budget or if you prefer you may select your own content from our locally sourced range of luxury food and drink items.
We work with many local and regional suppliers, many of which are Great Taste Award winners. We have a range of packaging options too from wicker baskets to wooden trays.
If you'd like to discuss a hamper with a member of the Croots team please call Mark or Kay on 01332 843032 and we can do all the work for you to create that perfect Christmas gift, whether it's for a corporate client, your team members or your family and friends.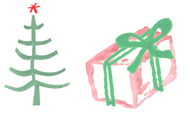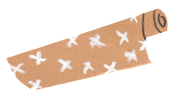 ORDER ONLINE TODAY
SHOP CHRISTMAS FOOD